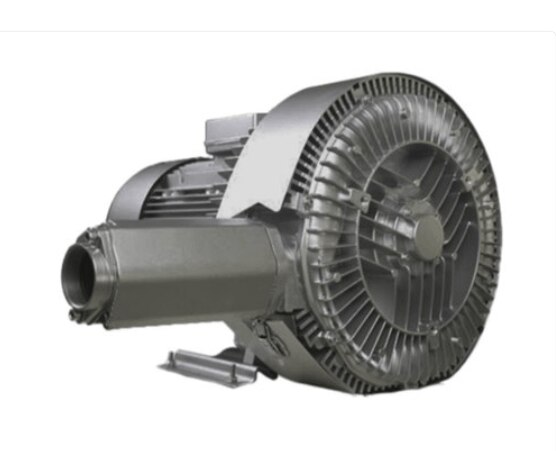 KTB Series
Double Stage Blowers
*88 m³/hr *210 mbar Vacuum *1 hp
*150 m³/hr *280 mbar Vacuum *2 hp
*230 m³/hr *390 mbar Vacuum *5 hp
*320 m³/hr *440 mbar Vacuum *7.5 hp
*520 m³/hr *440 mbar Vacuum *15 hp
Double-stage regenerative blowers square measure accustomed generate suction in serious duty industrial applications. These turbo dynamic vacuum pumps square measure wear and maintenance free.

With Double-stage blowers, air rotates round the within the housing once before being exhausted. The double-flow operation over 2 impellers turn out depression and low vacuum level.

Kalbro aspect Channel Blowers/Vacuum Pumps Compress air by volume displacement and operate while not metal to metal contact, much needed zero maintenance and lubrication.